We distribute professional knives for the hand slicing or deboning of hams, imported from Spain. They are made in Vanadio & Molibdeno metals, which combine the right stiffness with a useful flexibility. 

SLICING KNIFE WITH ROUNDED POINT
This one is a 29 cm long sharp knife useful for slicing almost 70% of a whole ham, above all the parts away from bones.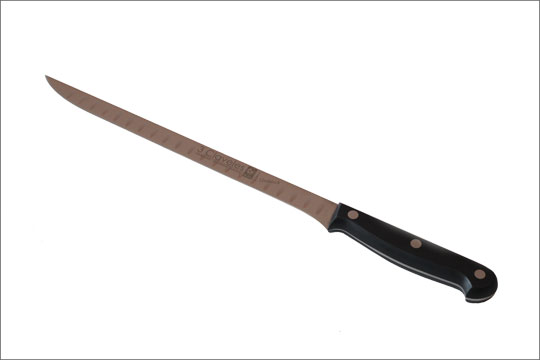 SLICING KNIFE WITH SHARP END
This knife with a sharp end is about 26 cm long; flexible and stiff at the same time. It allows you to slice those slices close to the bone, when sometime a sharp end is needed to detach the slice from the bone itself.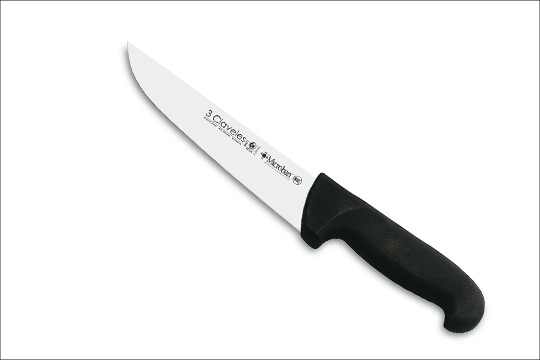 Deboning knife
This knife is useful for beginnig to clean a ham, cutting of its tough skin; it has a strong blade. Made in Spain by a professional company.