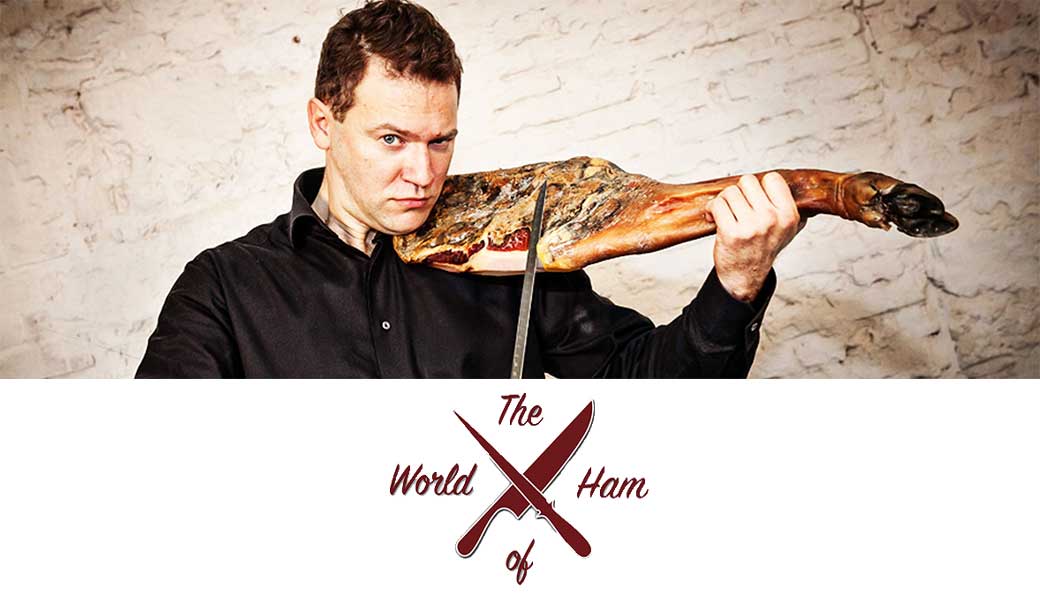 LA DECLINAZIONE DEL PROSCIUTTO (The World of Ham) is a high-quality service developed to meet the demands of ham and cured meats producers, and it can take place during special events or fairs, in Italy or abroad, supporting all those companies who are looking for a skilled and professional worker, who knows perfectly well the products he is working with, underlying its peculiar facets. 
We could also be of relevant help for distributors who need a person who knows the producing process of the meat product he/she is handling; who can relate them; stressing the  peculiarities about them. 
We can also arrange a cold cut buffet and display your cured meat product in a up-to-date way.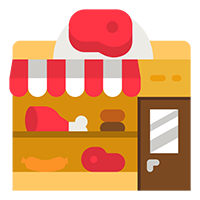 high quality and professional ham holders, knives for slicing and de-boning hams
plates and plastic bags for vacuum-sealing hand-carved ham or any other food product, such as  salmon slices or steaks
top quality iberian hams processed in the region of Estremadura, where acorns, whose flavours and oils the bellota hams are rich of, are extremely sweet, due to the mild temperatures. Our product vary according to the pig's diet and are without any preservative

s.
We organize ham slicing courses, either for private people with a passion for this technique and for skilled workers who deal with hams everyday, in a shop or in a restaurant, and want either to learn the skill of hand slicing or improve it. 
We are both open to individual and collective courses, for companies, for example.
TAGLIATO PER IL GUSTO can either support catering/banqueting enterprises, arranging the cold cuts and cheese buffet, or be itself a catering service, dealing mainly with black pig products and mountain cheeses, above all from the hills mountains around Verona but also some peculiarities from the whole island.
We have developed a new service dedicated to ham producers, distributors or retailers who need a professionally hand-sliced ham vacuum packed for their customers (for example tourists who need to travel, consequently a long life sealing packaging)
We are your professional partner, be you a producer in charcuterie products (especially hams and salami) be you a distributor of the same products.
Recipes
We have worked hand by hand with renowned chefs identifying recipes specific for your cheese and cured meats, in order to transform them into something more appealing, like a finger food or a real meal. This way people will learn a new appealing way to use your product, beside by itself. This offer could be of interest for Restaurants, wineries with a small kitchen and Supermarket chains.